Are you a Maltese company that is looking for an SEO consultant for your business?
Local and International SEO Positioning for Multilingual Sites. Google.com & google.com.mt
Hello! I am Malin, SEO Consultant In Malta, Lives in Balzan.
This page helps you to understand my approach.
If you are new to the subject, Before We Start​ watch this.
Watch This Video To Educate Your Self: Googles Guide Before Hiring A SEO Specialist​
First things first, "I listen"
The best practice is if I can talk with the marketing person of your business is the best, if not if you are the owner works fine. I always take that extra step to educate yourself while building a plan, since SEO is a complicated subject.
That one one FIRST call! I want to know your goals and, most importantly getting to know your business. To run the Website audit ( A complete Analysis of the Website), which will send to via email afterwords.

That 2nd one on one call. This time, I have done the keyword analysis & competitor analysis and created the entire plan. I will be able to explain how i execute the project and what kind of information I need from you!

Let's talk pricing
As an SEO consultant in Malta I have performed successful SEO campaigns in countries like Italy, Sri Lanka and Turkey for most local and international SEO. You can see more on my Achieved Goals page.
If your goal is to run successful white hat SEO for your business, I will help you!
I am not that cheap SEO guy that claims to rank your website in a couple of weeks. I look to create an affordable SEO plan for your Maltese-based business by implementing best practices to your website to drive growth for your brand and strengthen its position in Google.
You can be a business owner who wants to get new customers in your area, or you can be a business that wants to provide your services for people living in Malta and international clients who come to Malta.
This is where I can help you succeed.
I Will Review The History Of Your Website
How long have they been in the business?
How is the generation of their sales?
What are their top competitors doing right (and wrong)
Has an algorithmic penalty has hit your website?
The health of the website
If your website is not ready and has design flaws, we will have to fix it before starting the campaign. If you have an in-house developer we can communicate with them or solve the issues ourselves.
To succeed, we have to tailor your campaign, considering your competitors, product, or service, who is looking for purchase them and from what cities or countries.
These matters will be discussed with you on the first call, and if you don't have an idea, don't worry! It will be covered in your website audit and competitor analysis.
Everything mentioned above is done free of charge and no logins are required.
I highly believe both parties should have a clear idea of the process as it helps to build a long and clear business relationship.
This Approach Will Be Different If You Want To Create New Websites (Startup)
If you are a new business in Malta without an online presence, I will take care of that for you by creating a new user-friendly, elegant website for your business and making it SEO friendly. Please visit the web development page.
My Search Engine Optimization Strategy "technically explained"
How Seach Engine Optimization can Help Your Business!
Search engine optimization, or SEO, which helps you promote your business in the unpaid search results. When people type your product or service in a search engine (Keywords), they're letting Google know exactly what they are looking for. And what we do is getting your website in front of the right people who are searching for your products and services. In another word, to get your business website ranked on the first page of Google, Yahoo and Bing !!
" 90% of people don't look past the 1st page of first results. This means that if you want more customers to find your business website, you need to rank in top search results for keywords related to your business. "
I will be using the SEO fundamentals that I have learned and The "SEO" best practices that I've had to learn from the hard way.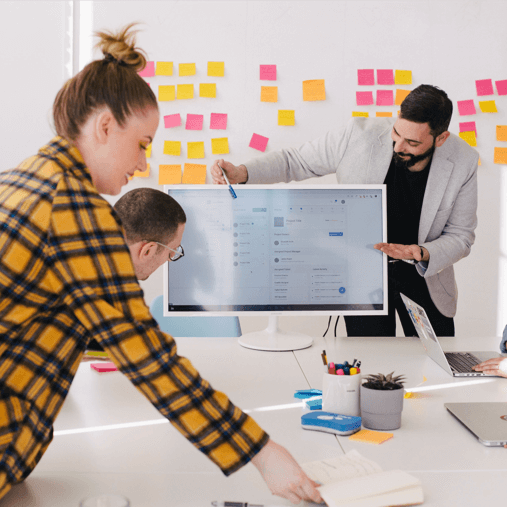 Where pricing is concerned, each website and SEO approach is different so I cannot create a one-size-fits-all package. It's not really practical before knowing your niche, your business or its needs.
SEO is a long-term plan and I will always tailor your pricing by discussing every aspect with you first. I will give you complete transparency from start to finish.
If there are any additional costs for example to compete with your competitor's behavior, building some powerful backlinks may be necessary with some authoritative websites, but this is taken on a case by case situation.
Payment is made upfront and the next invoice will be sent with the monthly SEO report at the end of the month.
I will not be offering services only to be paid when an expected outcome is met, for example achieving a certain keyword rank.
Still have more questions